The thrifting Gods were with me last night. I thought I was going to die when I found this...


(excuse the smile, not a great mug shot...)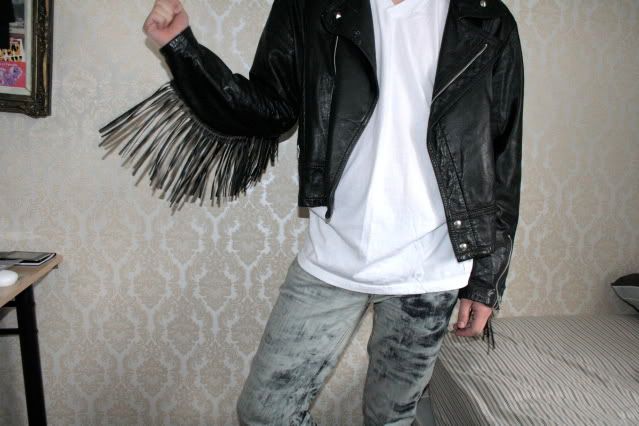 A mother fucking tasseled leather motorcyle jacket in my size?! HOW DO THINGS LIKE THIS HAPPEN TO ME!? Best of all was the $14.99 price tag plus a 30% off coupon I had... That is unbelievably cheap considering I got it at Value Village who normally mark up leather jackets like mad. I also picked up a canvas backpack (I have to replace the straps on it though) and a really cool orange pull over windbreaker. I haven't been doing much thrifting lately but now I'm in the mood! Winnipegers, lets do this!